OISO builds international projects in the fields of medicine, AI/robotics and energy by establishing activity hubs in the US,
Europe and Asia and assigning a professional staff at each hub in the future.
Solve the Challenges of Realizing
"Society 5.0" through
Transdisciplinary Research.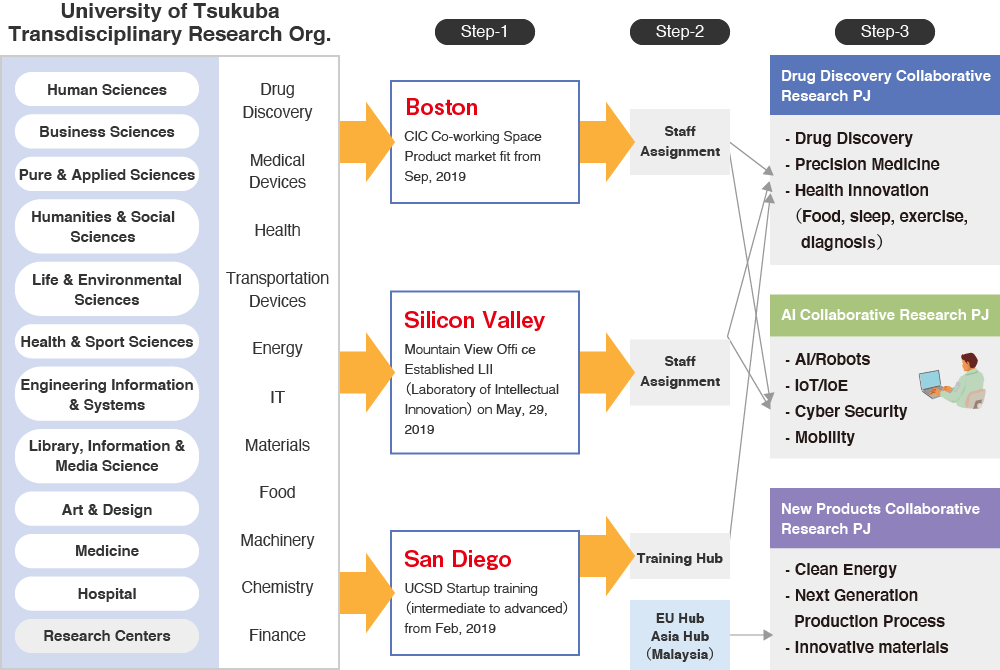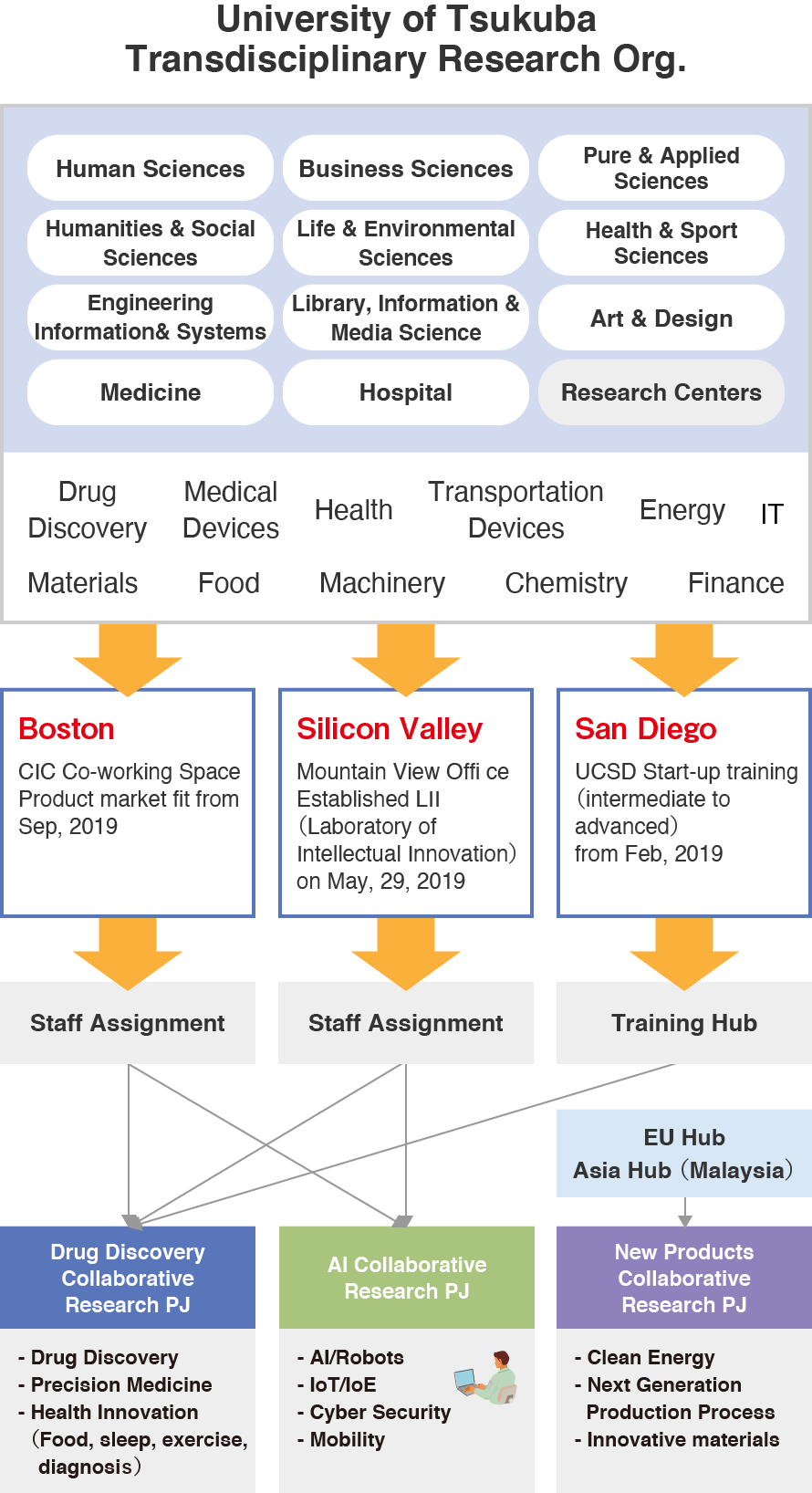 Activities in the US
OISO establishes the hubs in the US innovative areas (Boston, Silicon Valley, and San Diego)
and dispatches faculties and students to create collaboration.